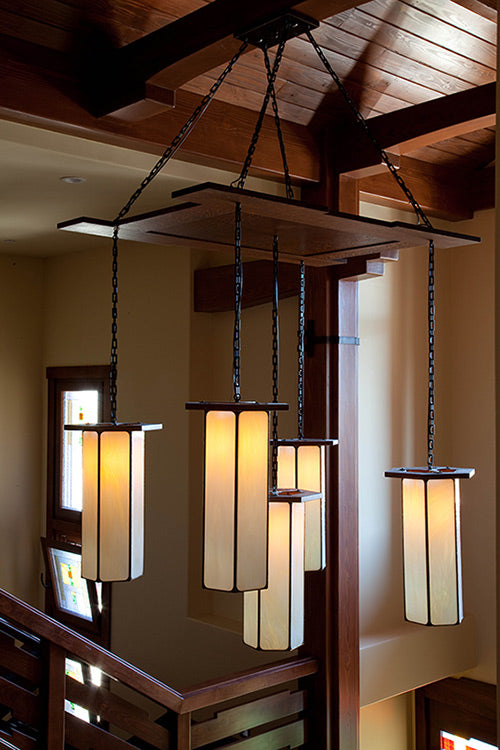 Large Craftsman Style Pendant in a Grand Foyer
Shown here is a custom Large Foyer Pendant Chandelier featured in the Entryway of a beautiful California Greene & Greene Style Home. This custom Pendant light uses 5 large Arts & Crafts Chandelier hanging from one large Oak board.  This unique fixture design allows a very large light fixture to hang from one ceiling beam.  
This was a custom order and if built today would cost between $9000-$12,000 as it's very large, heavy, and extremely difficult to build and ship.
Many of the multi pendant lights seen on the Mission Pendant page can be customized in the same way to decorate and illuminate larger Foyers and Entryways.
If you are interested in a large custom light fixture e-mail or call us with your specifications and we will give you a quote.
Popular Applications: