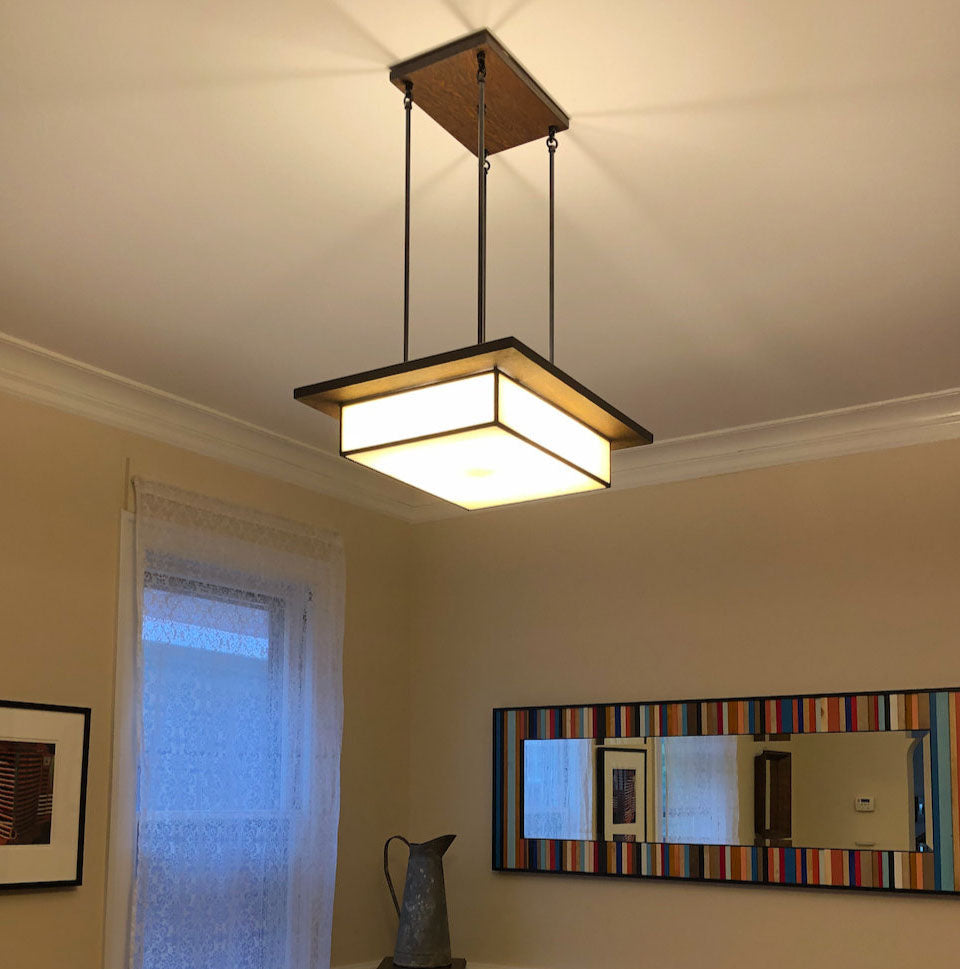 Mission Chandelier #604 with Long Hanging Rods
About 10% of our customers have ceilings taller then 8 feet and need long hanging rods.  The fixture featured in this photo is our Classic Mission Chandelier #604 in the regular size and hanging down 28" from the ceiling to the bottom of the glass.  This chandelier has 29 different hanging heights to choose from to accommodate your ceiling height, you can also select from 5 different wood colors 3 sizes, and 2 glass colors, Caramel and Whispering White.

Click on image to enlarge.