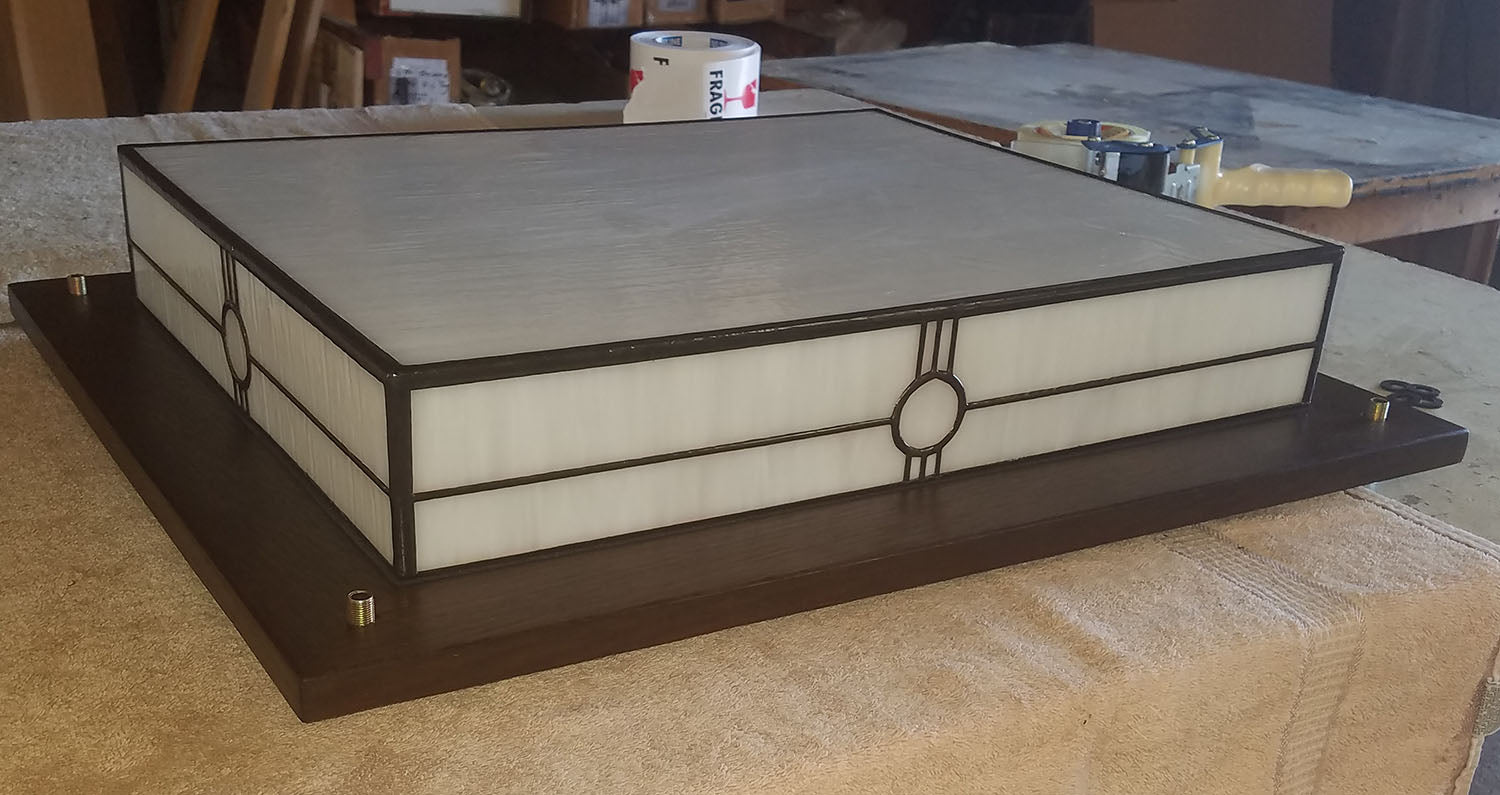 Detail photo from our Mission Collection
Featured here is our ceiling mounted lights from our Mission lighting Collection. In the corners you can see the threaded studs use to hang the glass shade and wood frame.  Beneath the wood frame and where the threaded studs are attached is a large aluminum plate which will be mounted to your ceiling electrical box during installation.
Size: Large
Wood Color: Dark Cherry on Oak
Main Glass Color: Whispering White
Click on image to enlarge.