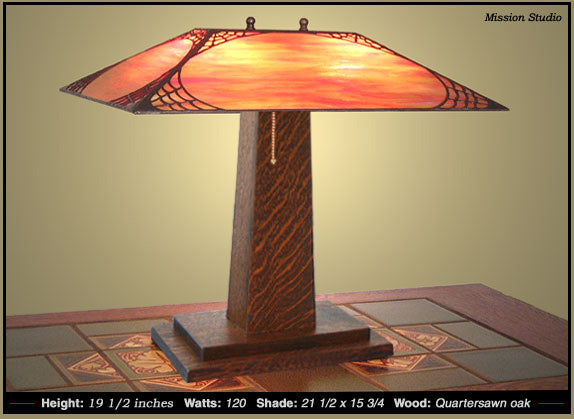 Bungalow Table Lamp
This item is no longer in production.
Our Bungalow Table Lamp adds elegance and ambiance to any home. Our Table Lamps are carefully constructed by hand in the original style of the American Arts and Crafts Movement. The Lamp is available in oak and cherry wood, custom stain colors are available. Original and Classic, each of our Bungalow Table Lamps is an individual and unique item.
Specifications:
Height:

 

19 1/2"
Lamp Base:

 

8" x 12"
Shade size:

 

21 1/2" x 15 3/4"
Wattage & Bulbs:
The Bungalow Table Lamp requires 2 light bulb with a maximum wattage of 60.