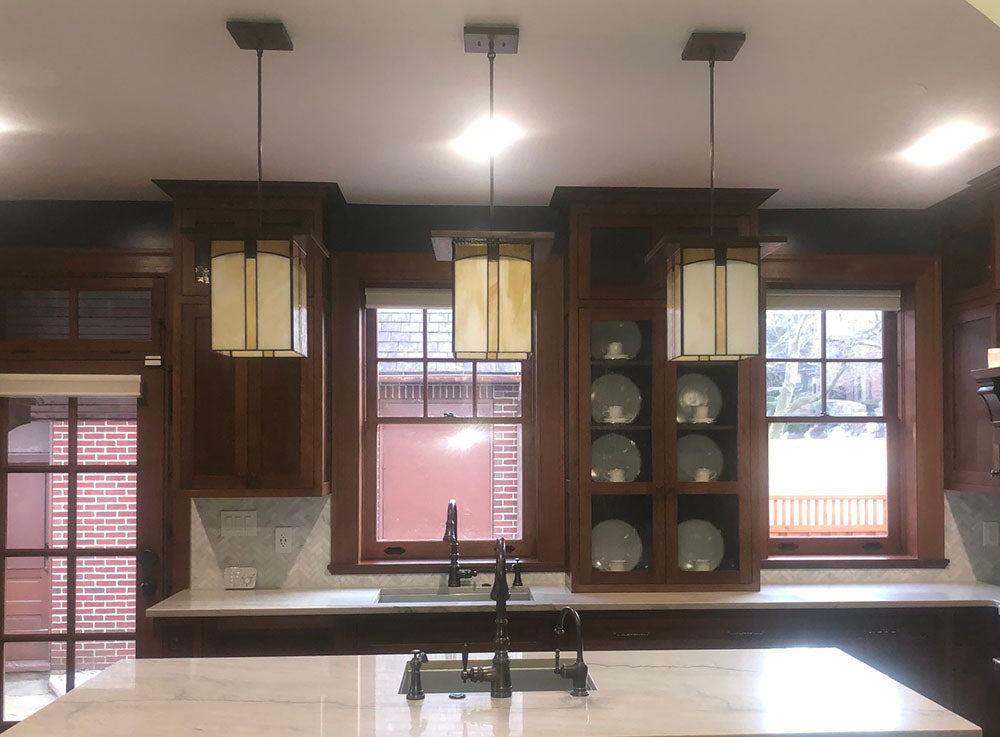 Kitchen Island Light with Three Large Mission Lanterns
Decorating this classic style Kitchen are three large size #659 Mission Lanterns. The glass colors featured are Whispering White, Caramel Cream, Antique Amber and Bungalow Brown.  The glass size is 9" x 9" and 12" tall and the 1" thick wood frame on top of the shade is 14" x 14".  Our light fixtures are carefully crafted and handmade in the USA.

Click on image to enlarge.